The Royal Audit Authority welcomed 11 new recruits on 07 January 2022. The Auditor General awarded Appointment Orders with Trashi Khadhars to eight PGDFM and three DFM graduates in a modest ceremony held at the RAA Conference Hall.
The new recruits will attend an intensive 9 weeks induction program at the Professional Development Centre in Tsirang before assuming responsibilities in their respective divisions.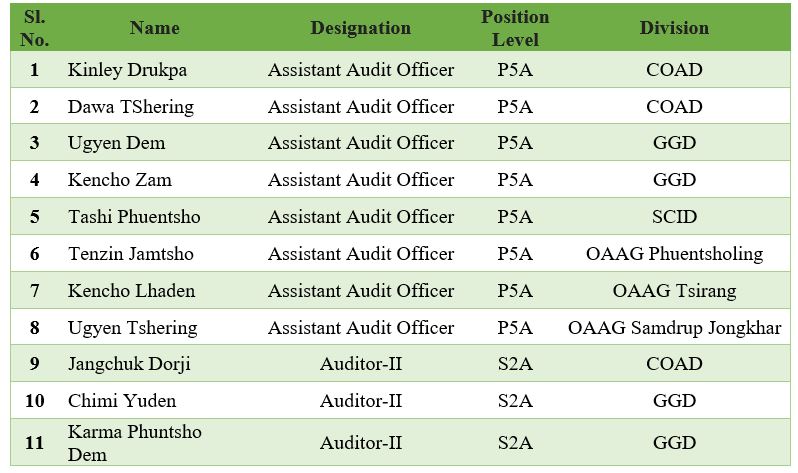 The RAA family warmly welcomes all new auditors. Trashi Delek la!