The Royal Audit Authority promoted 23 officials to the next higher rank including one meritorious promotion. The Hon. Auditor General awarded the Promotion Orders along with Trashi Khadhar and congratulated them on their well-deserved promotions. Dasho also reiterated and reminded the promotees of their respective roles and responsibilities as they progress in career ladder.
The promotion ceremonies were held simultaneously in the Head Office and Regional Offices during the second day of the two-day Mid-Term Review Meeting at the RAA Conference Hall on 03 February 2021.
The officials promoted with effect from 01 January 2021 are as follows: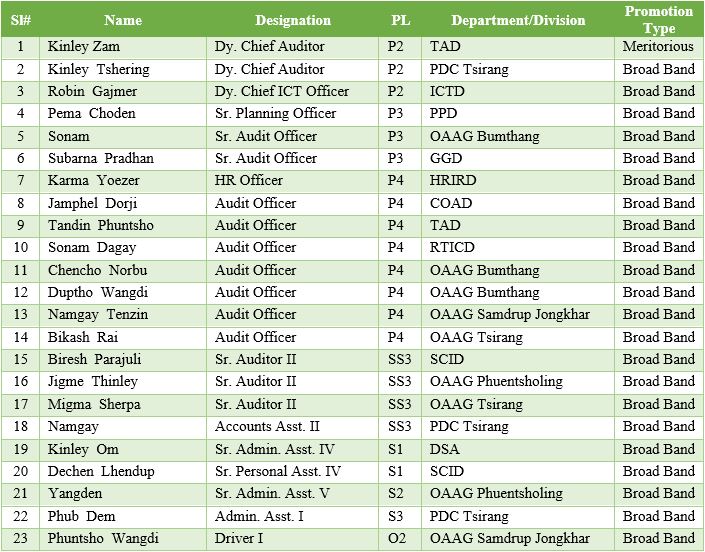 The RAA family congratulates all promotees for their well-deserved promotions.
Trashi Delek la!