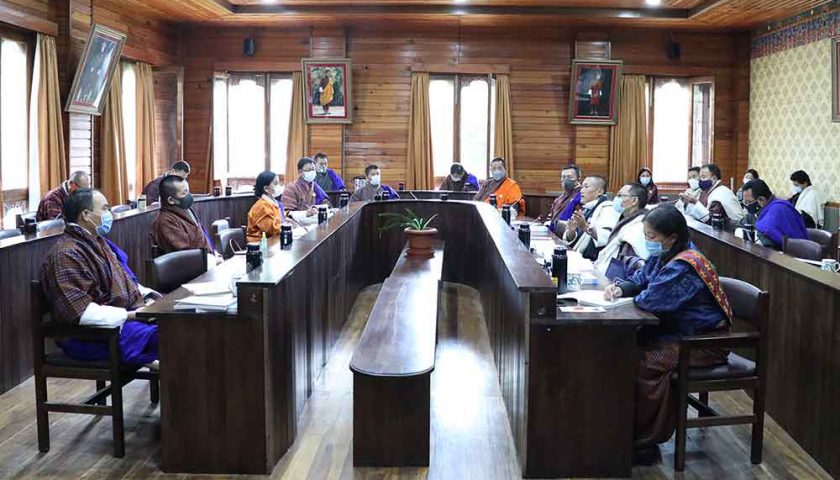 Mr. Chimi Dorji, Deputy Auditor General, DFR led a team from RAA to the Gyalyong Tshokhang to make presentations on the AAR 2019 to the members of the National Council and the National Assembly on 05 October 2020.
The Public Accounts Committee of the National Assembly organized the
presentations for the Members of Parliament to clarify doubts and queries on audit related issues reported in the AAR 2019. After the presentations, there was robust discussions on the Certification of the Annual Financial Statement of the RGoB for FY 2018-2019 and the significant irregularities reported for ministries and agencies in the AAR 2019.
The AAR 2019 is scheduled to be deliberated during the Joint Session in the next National Assembly session this winter.